A sensory, hands-on learning experience of the wonders of the garden for children and their parents.
Every Wednesday-Sunday from 9am-1pm
Come join in the fun of caring for nature in our creative GROW-EAT-MAKE playspace for children. We've designed this outdoor classroom for children to explore and connect with The Ecology Center's beautiful, vibrant landscape. Children ages 1 to 5 and parents will help care for our gardens, save and plant seeds, enjoy a taste from the farm, protect indigenous plants, build shelters and fairy houses, and make beautiful arts and crafts from nature's bounty. Tickets are purchased at the time of visit for $20 per admission, and accompanying adults enter at no cost.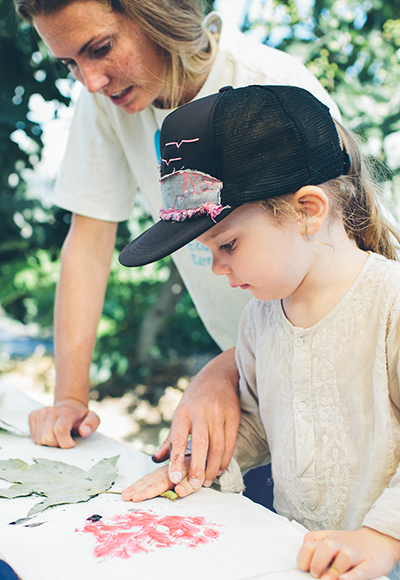 Cost:
$20 for a single admission,
$80 for 5-Admission Punch Card, 
$150 for 10-Admission Punch Card, 
OR $25 per family for a single admission.
Punch cards available for purchase at Farm Stand
Ages:
Families with children under 5 years old