Connect with the land and learn about our practices, programs, and mission on a Farm Tour!
Every 1st Saturday of the month 10am or 2pm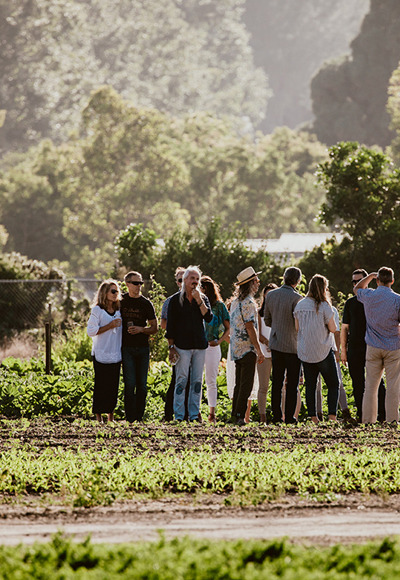 One Saturday each month, we offer our free educational Farm Tours at 10 a.m. and 2 p.m. One of our staff tour guides will take you through our 28-acre Regenerative Organic Certified™ farm and teach you about the work we are doing at The Ecology Center. Meet us in the courtyard where a small sliding gate opens to our wooden rainbow and the beautiful plants growing beyond it!
Farm Tours normally last around 45 minutes and include exciting updates about the programs, initiatives, and practices that are always being added to our fast-transforming landscape.
The Farm Tours are open to all ages. Closed toe shoes and hats are recommended.